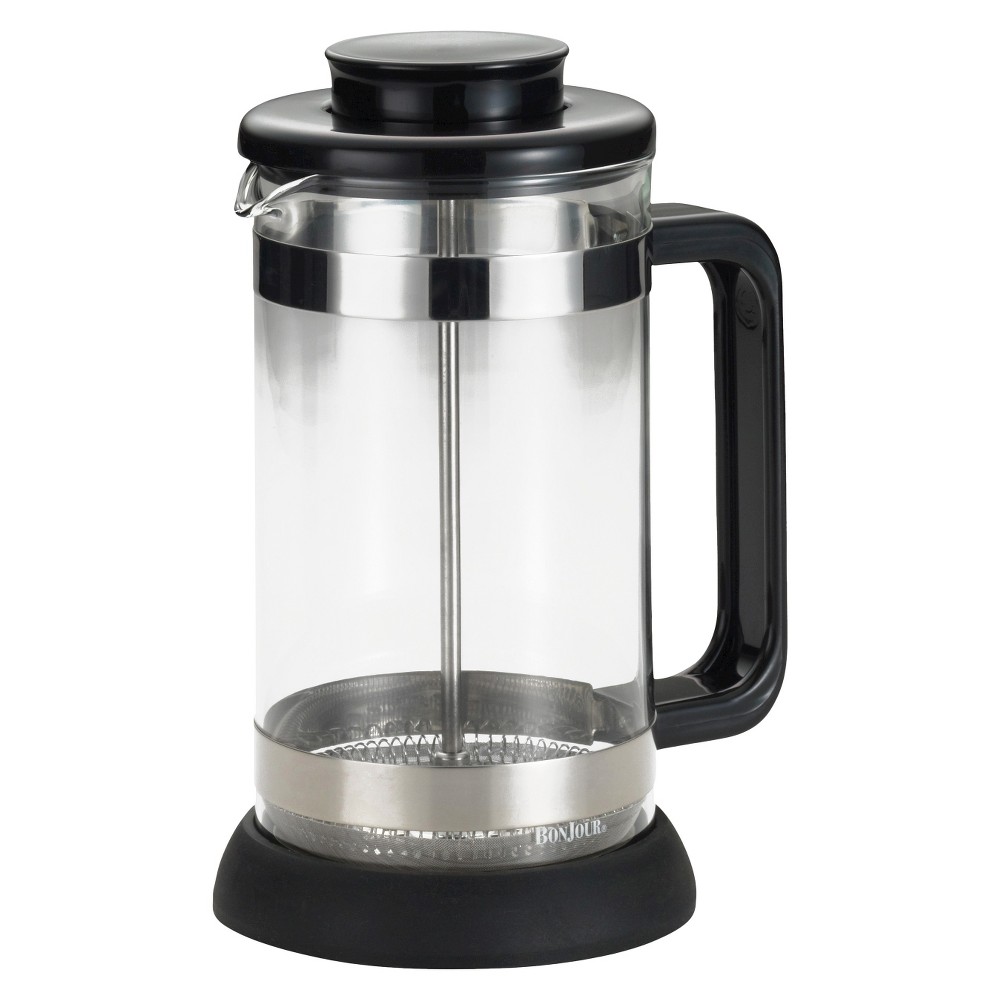 Read product features of Bonjour 16494770 Riviera 8 cup French Press, Black. Shop online Now! Read our review of Bonjour Coffee Makers 16494770. Compare Prices Buy & Save Online!
Brand :
Bonjour
Model :
16494770
SKU :
16494770
Color :
Black
Shipping LxWxH : 6.1 in x 5.3 in x 9.5 in
Price :
$20.99
Check Current Price at Target!
US::Ground:5.99 USD
Check Price >>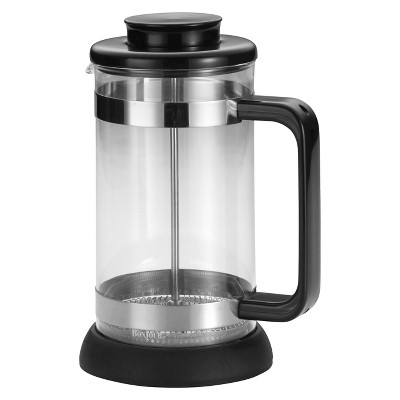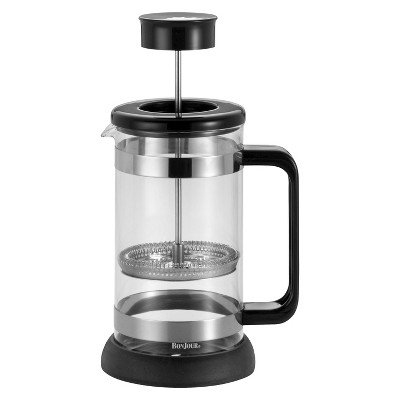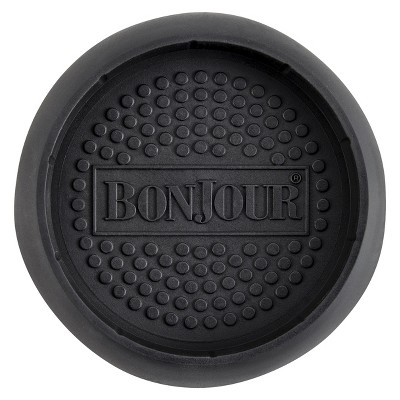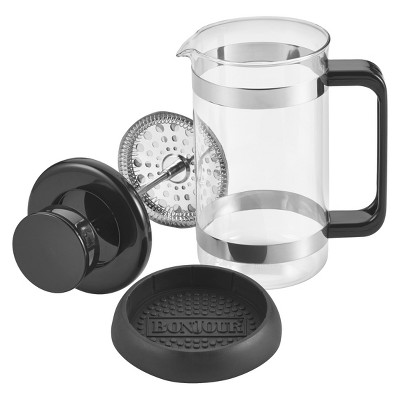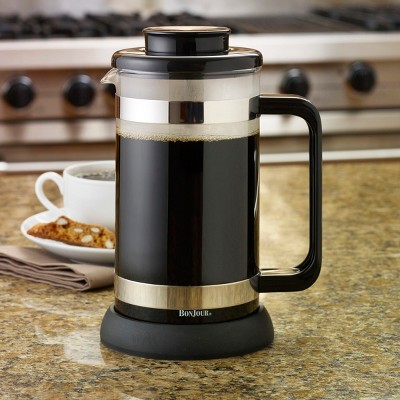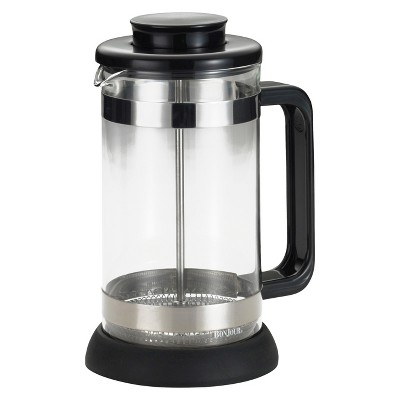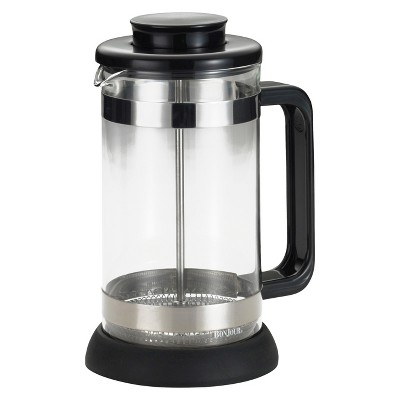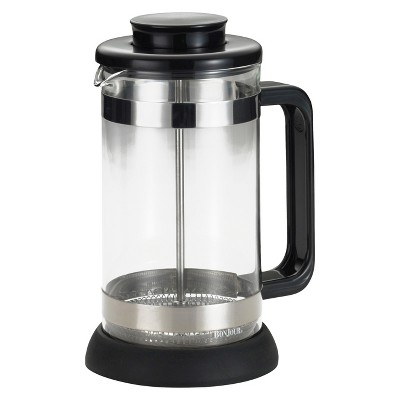 Related Posts
Bonjour Monet 8-Cup French Press Coffee Maker, Black
BonJour(r) Universal French Press 12 Cup Glass Replacement
Bonjour 3 Cup French Press – Red 51160170
Bonjour 12 Cup French Press – Stainless Steel,
Bonjour Cafe Latte Frother, Silver 16494764
Universal French Press 8 Cup Glass Replacement Carafe,
Bonjour 16 Oz. Milk Frother, Silver 15806958
Bonjour Coffee Makers 51160165
Product Features
Bonjour 16494770 Riviera 8 cup French Press, Black
Start and end the day right with a steaming cup of richly-flavored coffee brewed in the BonJour(r) Coffee 8-Cup Riviera French Press with handy Coaster and Scoop. This traditionally-styled French press makes eight 4-ounce espresso-sized cups – up to 33.8 ounces – of delicious, full-flavored coffee by maximizing contact and flow between grounds and water during the brewing process. It includes a heat-resistant glass carafe with a generous, comfortable handle thatโ€™s firmly attached by a polished stainless steel and sturdy plastic frame support. The durable rod and filter screen apparatus is also stainless steel, and features a solid plastic plunger to help push coffee grounds down to the carafe base once all the intricate flavors and oils from the beans have been extracted. The convenient coffee scoop included helps to measure out the proper amount of fresh coffee grounds. Although this sleek coffee press is top-rack dishwasher safe, hand-washing with a mild detergent is recommended. The French press is a great complement to many other professional-quality items in the BonJour collections. Enjoy delicious brewed coffee without the hassle of a paper filter using the BonJour(r) Coffee 8-Cup Riviera French Press with convenient scoop and coaster. Color: Black.
Product Image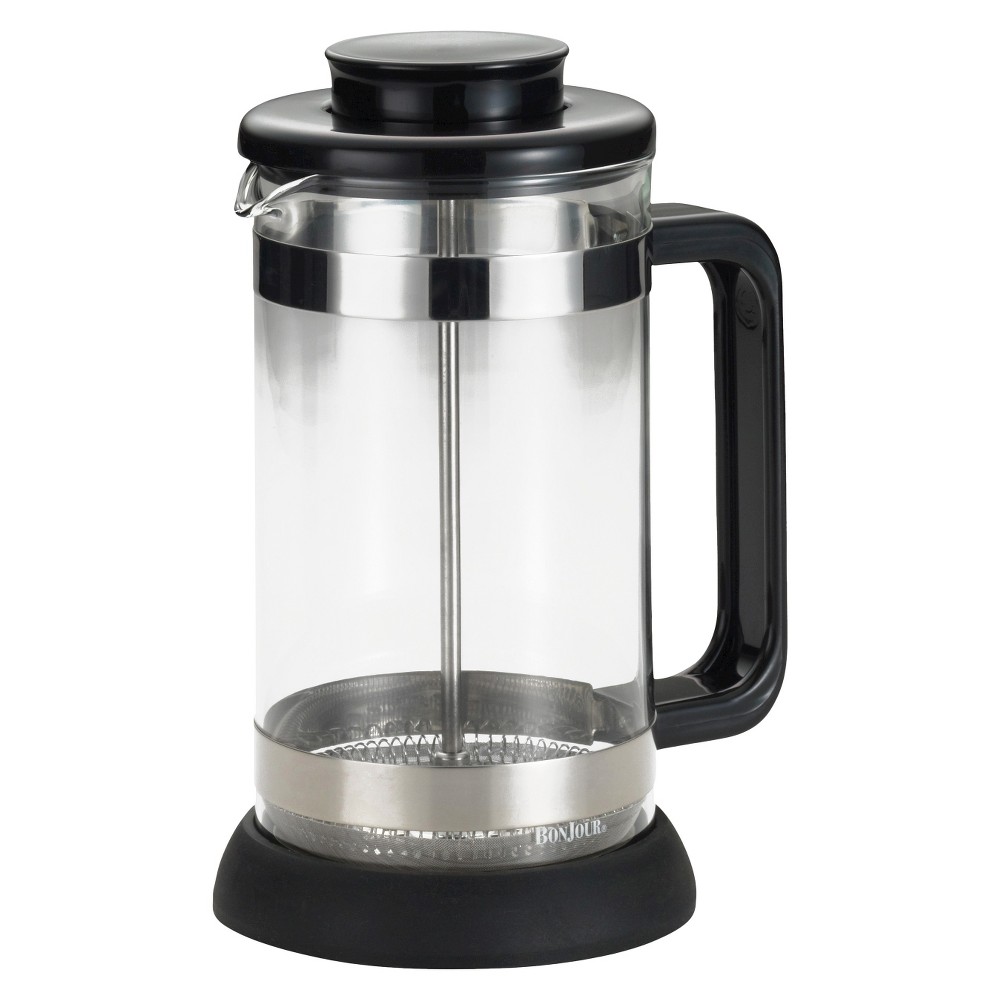 Product Name :
Bonjour Riviera 8 cup French Press, Black
Product Group :
Kitchen Appliances
Product Sub-Group#1 :
Coffee Makers & Espresso Machines
Product Sub-Group#2 :
Beverage Appliances
Product Categories :
Coffee and Espresso Makers
Price :
20.99
Product Model :
Bonjour 16494770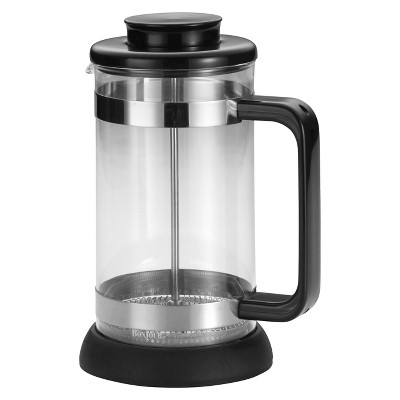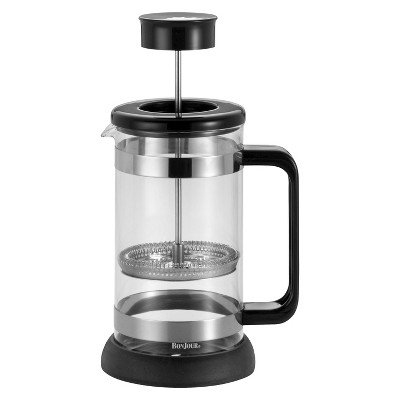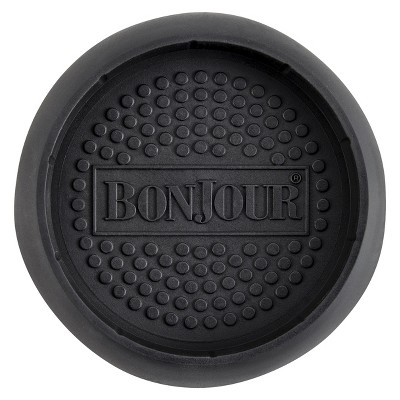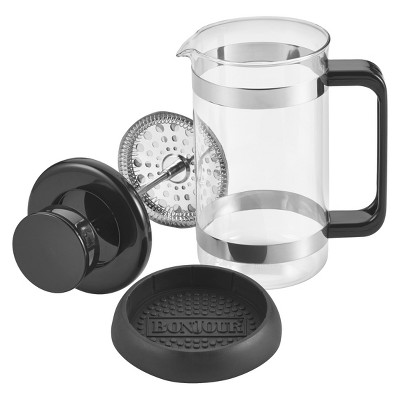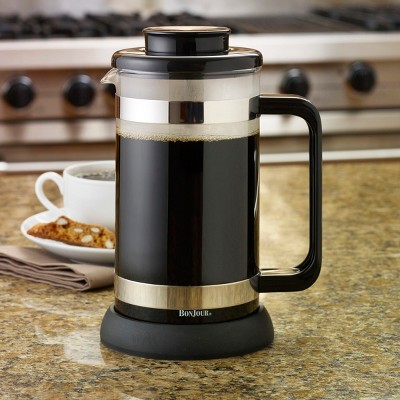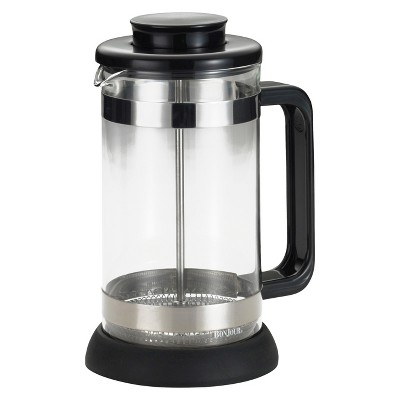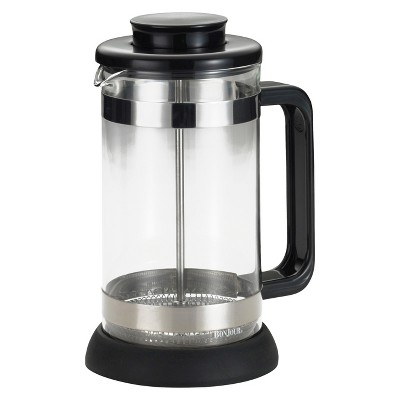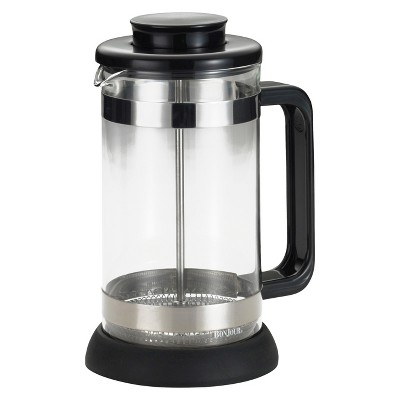 Product Information
Bonjour Riviera 8 cup French Press, Black 16494770 16494770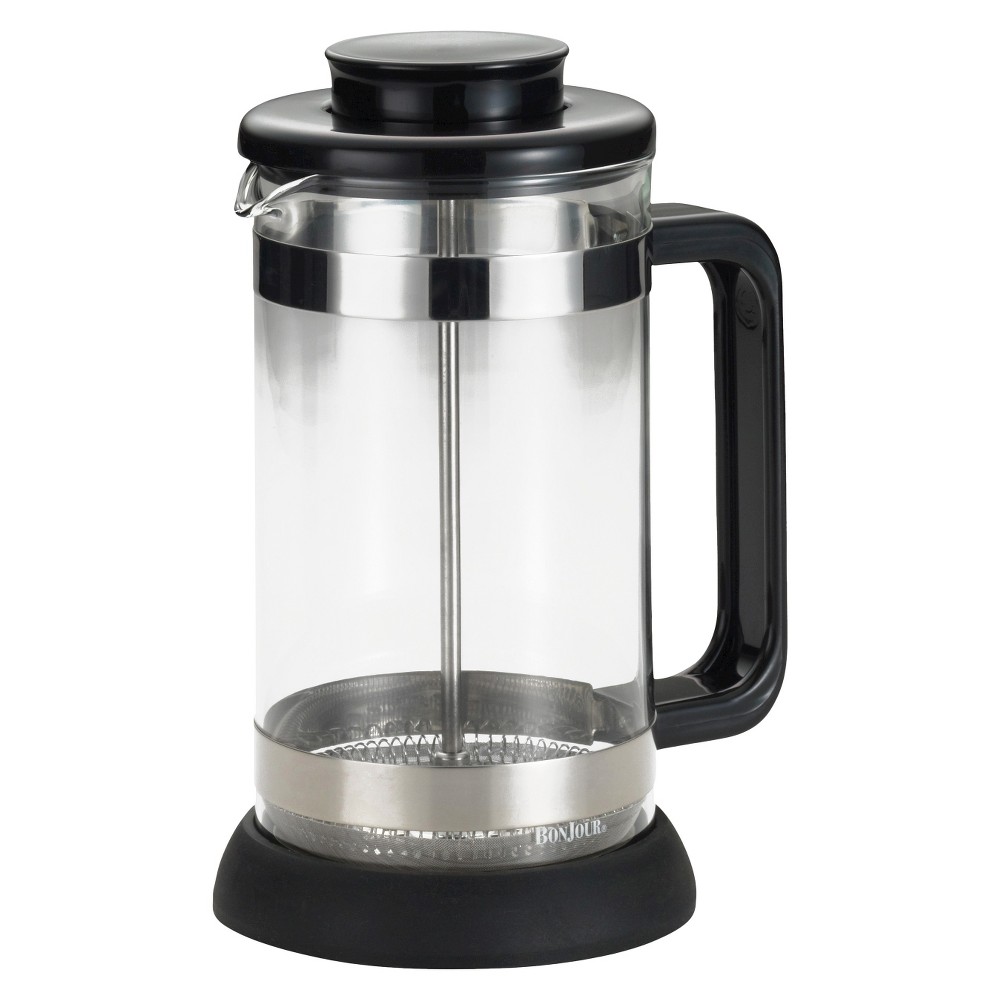 There is no doubt that the cooking area is an essential part of our residence. You may enjoy having dinners in restaurants, nevertheless it won't last for lengthy and, you must results back to home to prepare food. You always could share your kitchen together with your mom, wife, husband or wife, and even children. You may enjoy experimenting with various food and love to deliver something new out of it, astray something delicious. Some of the very sought-after discount appliances include Coffee Makers, mixers and models that, and which can be considered under the food processor chips category for reasons like slicing, shredding, blending, chopping, and pureeing virtually all kinds of food, little bread-makers for quickly generating all types of bread, pots and pans and bakeware which usually online appliances merchants currently have available with non stick interiors and exteriors, phenolic stay-cool handles and glass covers, or perhaps stainless steel types together with aluminum cooking facets for even heating, deep fryers, food preservers for closing food in hoover to eliminate freezer burn up and to keep foods fresh up to more longer than usual, electrical indoor/outdoor grills for homes wherever charcoal and lp is not allowed, compact/mini rotisserie or barbeque ovens, microwave ovens, for refrigeration you'll find wine coolers as well as compact food as well as beverage chillers, foods steamers to cook a number of foods at a move, slow cookers, food warming trays, and toasters. You can find various kitchen appliances including Bonjour Riviera 8 cup French Press, Black in our primary store. Check out with all the stores to view if you require no less procurement amount to obtain the wholesaler. From suppliers smaller than average along with kitchen appliances stores publicize all kitchen requires such as silverware, the far east, cups, and cutlery. Deals are while available as individual goods, reckoning on what you're looking for. One particular great advantage of purchasing entire small kitchen appliances similar to Beverage Appliances online is you could order them without gonna an outlet, and also you'll be able to have them by just looking forward to these to delivery to your home. It really is these products, online devices stores have them in different capacities and this will serve to stretch the main difference between price tags. As a result, it is best to take your time to get yourself a product that will offer the most effective value for your money, and since most of them are electrically-run one as their use will be delicate on your utility bills. You could also want to make sure that your discount appliances for example Bonjour 16494770 Riviera 8 cup French Press, Black you buy will satisfy your home's decor and become of a good dimension so as to comfortably fit in the spaces allocated for them in your house.
Read Review and Buy a Bonjour 16494770 Riviera 8 cup French Press, Black. Get The Best Price Now!