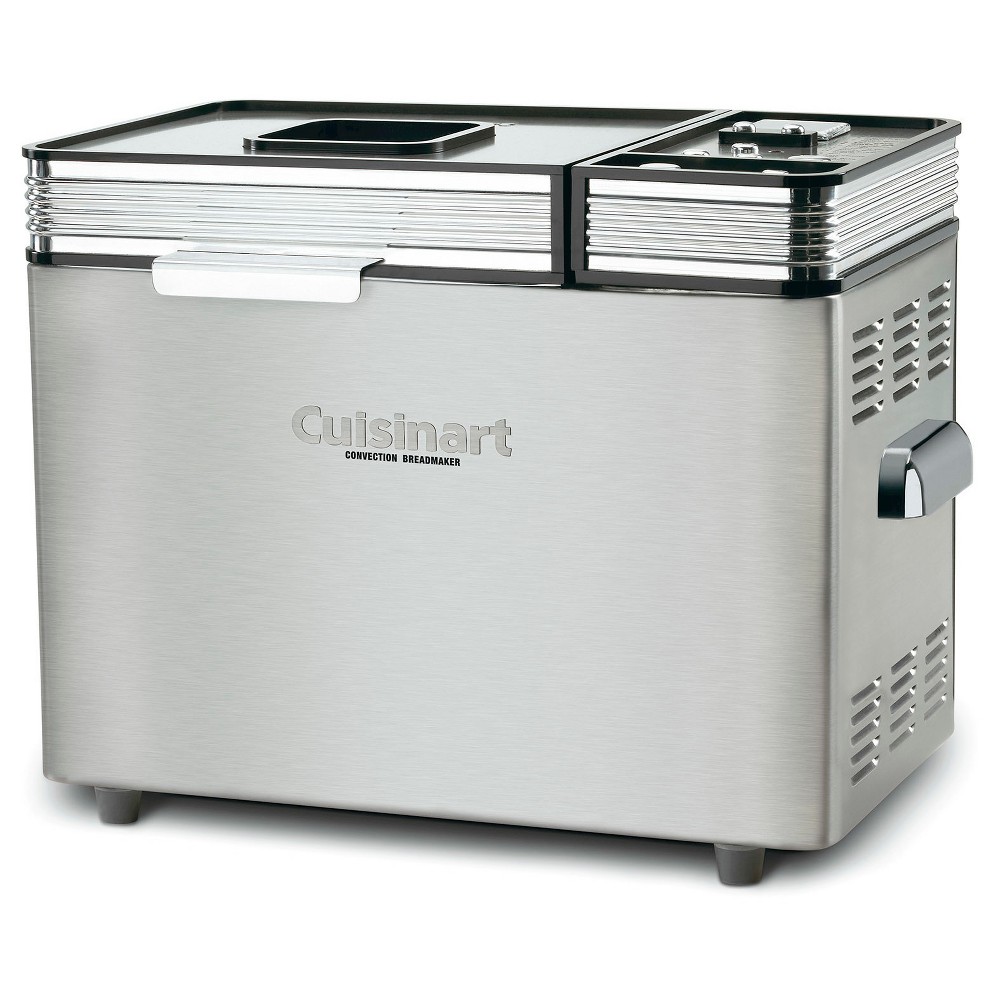 Compare your best Cuisinart Convection Breadmaker – Stainless Steel Cbk-200, Silver 51230211. Order Now!
Brand :
Cuisinart
Model :
Stainless Steel Cbk-200
SKU :
51230211
Color :
Silver
Shipping LxWxH : 18.5 in x 16.3 in x 12.9 in
Price :
$123.99
Check Current Price at Target!
US::Ground:0.00 USD
Check Price >>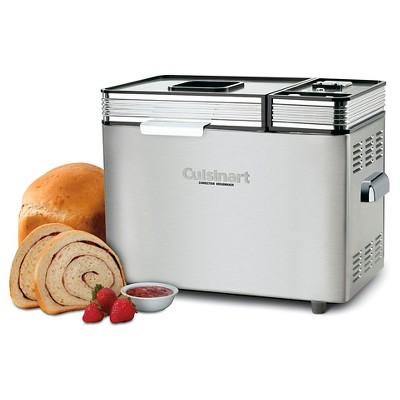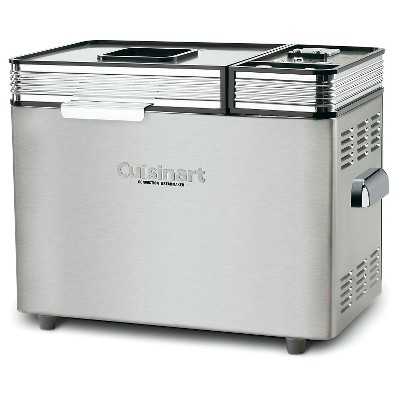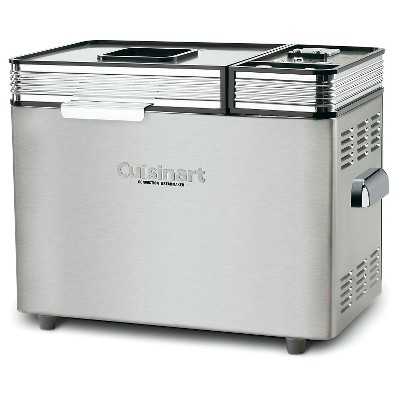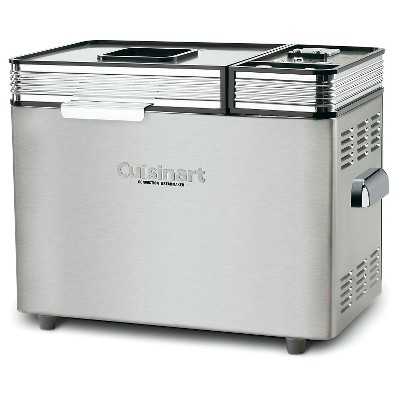 Related Posts
Cuisinart 4qt Deep Fryer – Stainless Steel Cdf-200,
Cuisinart Automatic Burr Mill – Stainless Steel Dbm-8,
Cuisinart Vertical Waffle Maker – Stainless Steel Waf-V100,
Cuisinart Cotton Candy Maker – Red Ccm-10 51253860
Cuisinart Grind & Brew 12 Cup Coffee Maker
Cuisinart Power Advantage Plus Hand Mixer – Chrome
Cuisinart Chef's Classic Stainless Steel 12qt Pasta/Steamer Set
Cuisinart Compact Kettle – White CK-5W 51163362
Cuisinart Electric Juicer – Stainless Steel Cje-1000, Silver
Cuisinart 10 Cup Programmable Coffee Maker- Black Dcc-1150BK
Product Features
Cuisinart Stainless Steel Cbk-200 Convection Breadmaker – Stainless Steel Cbk-200, Silver
Cbk-200โ€"Cuisinart 2-lb. Convection Bread Maker The Cuisinart 2-lb. Convection Bread Maker delivers delicious home-baked bread right to your countertop. Choose from 16 preprogrammed menu options โ€" including Gluten-Free and Low-Carb โ€" three crust colors and three loaf sizes. The unique convection feature circulates air for superior crust, color, and texture! The innovative Artisan Dough setting takes basic dough through several long, slow, cool rises for chewier textures and rustic crusts. Plus, this bread maker offers the versatility of a convenient Bake Only, option, the Rapid cycle, and a Last-Minute Loaf option, which allows you to take advantage of the super-quick, 1-hour bread cycle. The bread maker automatically adjusts the mix, knead, rise, and bake times for perfect results every time. You can follow the process from knead to rise, to bake to done, thanks to the viewing window in the lid and Lcd indicators An audible tone reminds you when itโ€™s time to add mix-ins like dried fruit or nuts. Take advantage of the 13-hour delay start so your bread is ready when you are. The pan, kneading paddle, and included cup and spoon are all dishwasher safe for easy cleanup. The Cuisinart 2-lb. Convection Bread Maker โ€" youโ€™ll love the results, every time! Color: Silver.
Product Image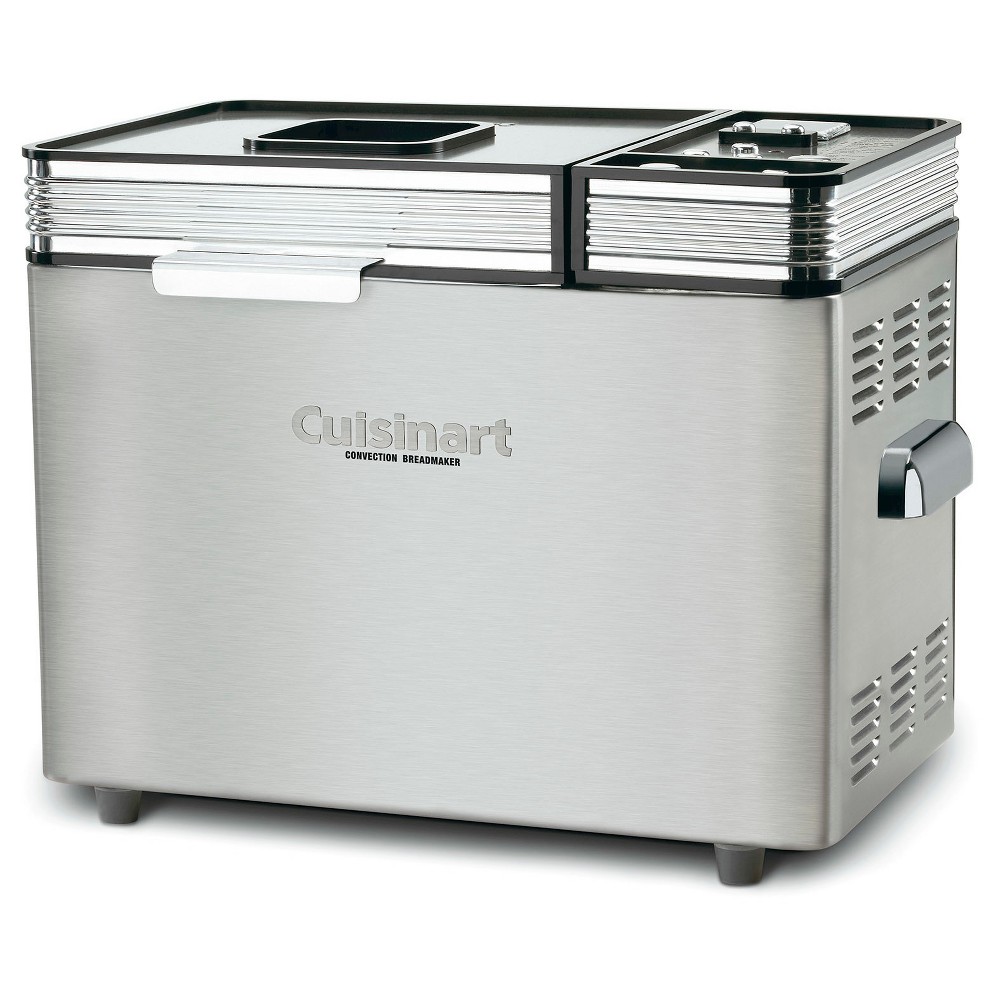 Product Name :
Cuisinart Convection Breadmaker – Stainless Steel Cbk-200, Silver
Product Group :
Kitchen Appliances
Product Sub-Group#1 :
Breadmakers,Kitchen
Product Sub-Group#2 :
Specialty Cooking Appliances
Product Categories :
Breadmakers
Price :
123.99
Product Model :
Cuisinart Stainless Steel Cbk-200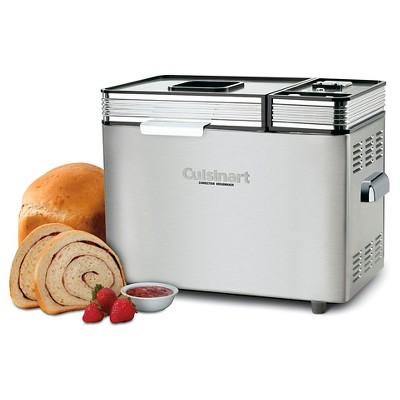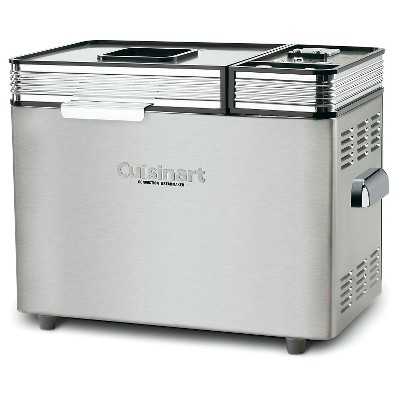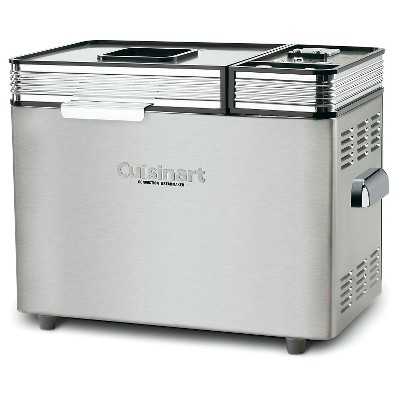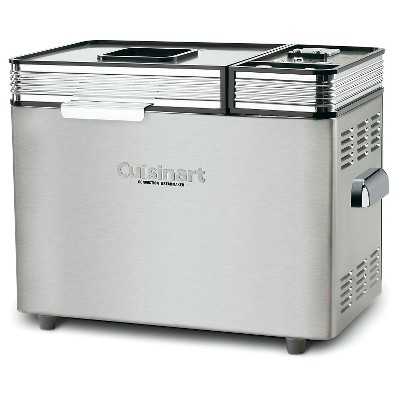 Product Information
Cuisinart Convection Breadmaker – Stainless Steel Cbk-200, Silver 51230211 51230211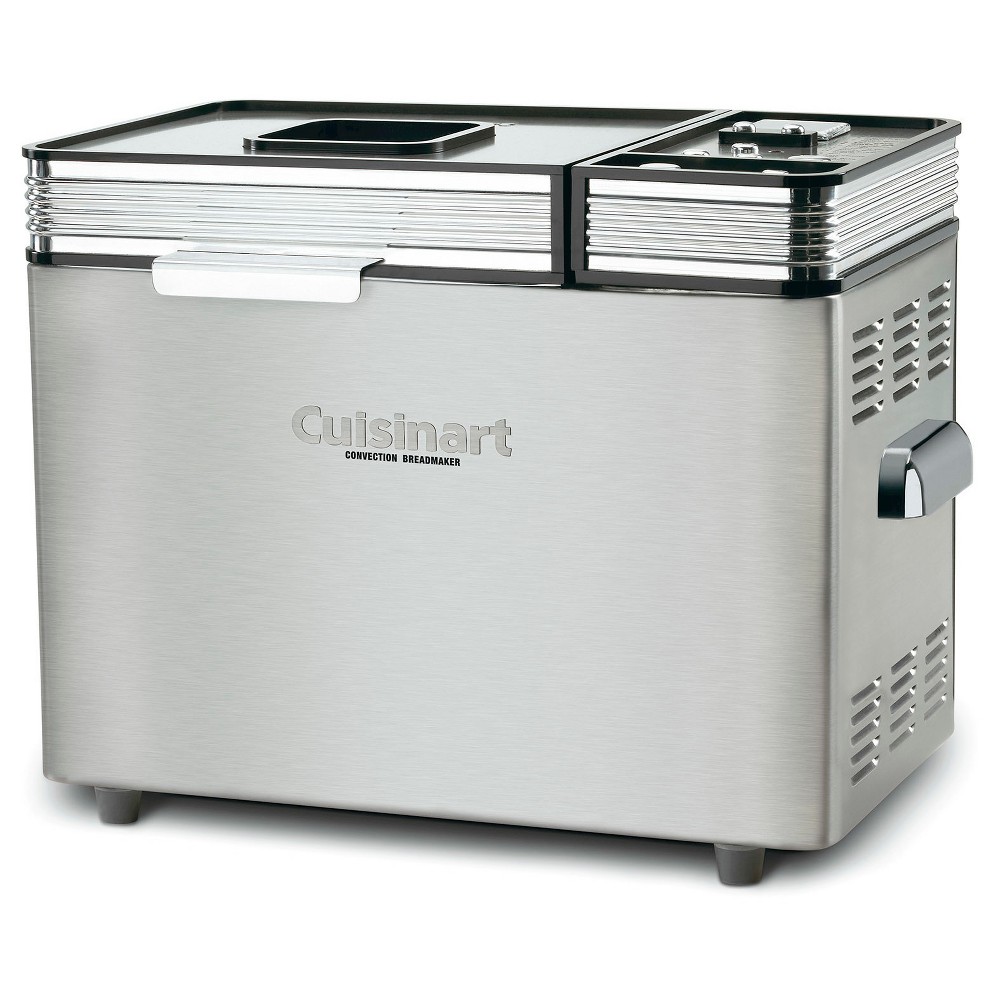 There's no question that the home is an essential part of our home. You may enjoy having cuisine in restaurants, nonetheless it won't last for prolonged and, you must dividends back to home to cook food. You normally can easily share your kitchen together with your mom, wife, husband or wife, and even children. You may enjoy experimenting with various dinners and love to deliver something new out of it, off target something delicious. Some of the most sought-after discount appliances contain Breadmakers, mixers and appliances, and which can be considered under the food processor chips category for purposes of slicing, shredding, mixing up, chopping, and pureeing almost all kinds of food, tiny bread-makers for quickly generating all types of bread, cooking equipment and bakeware which online appliances stores currently have available with non-stick interiors and exteriors, phenolic stay-cool handles as well as glass covers, as well as stainless steel types using aluminum cooking angles for even heating, strong fryers, food preservers for securing food in vacuum cleaner to eliminate freezer burn up and to keep foodstuff fresh up to half a dozen times longer than usual, electric indoor/outdoor grills for homes where charcoal and gas is not allowed, compact/mini rotisserie as well as barbeque ovens, microwave ovens, for refrigeration you'll find wine coolers as well as compact food and beverage chillers, foods steamers to cook a number of foods at a go, slow cookers, food heating up trays, and toaster ovens. You can find various appliances including Cuisinart Convection Breadmaker – Stainless Steel Cbk-200, Silver in our principal store. Check out with all the stores to view if you require no less procurement quantity to obtain the wholesaler. Wholesale smaller than average along with kitchen appliances stores advertise all kitchen wants such as silverware, china, cups, and utensils. Deals are because available as individual products, reckoning on what you're looking for. One particular great advantage of purchasing complete small kitchen appliances similar to Specialty Cooking Appliances online is you could order them without gonna local store, and also you'll be able to keep these things by just looking forward to the crooks to delivery to your home. For all of these products, online appliances stores have them in several capacities and this will serve to stretch the gap between price tags. As such, it is best to take your time to have a product that will offer the top value for your money, and since many are electrically-run one whoever use will be soft on your utility bills. You can also want to make sure that the actual discount appliances for example Cuisinart Stainless Steel Cbk-200 Convection Breadmaker – Stainless Steel Cbk-200, Silver you buy will suit your home's decor and turn into of a good size so as to comfortably easily fit in the spaces allocated for them in your house.
Find Your Way Available Cuisinart Stainless Steel Cbk-200 Convection Breadmaker – Stainless Steel Cbk-200, Silver. Great Prices From Stores You Trust!