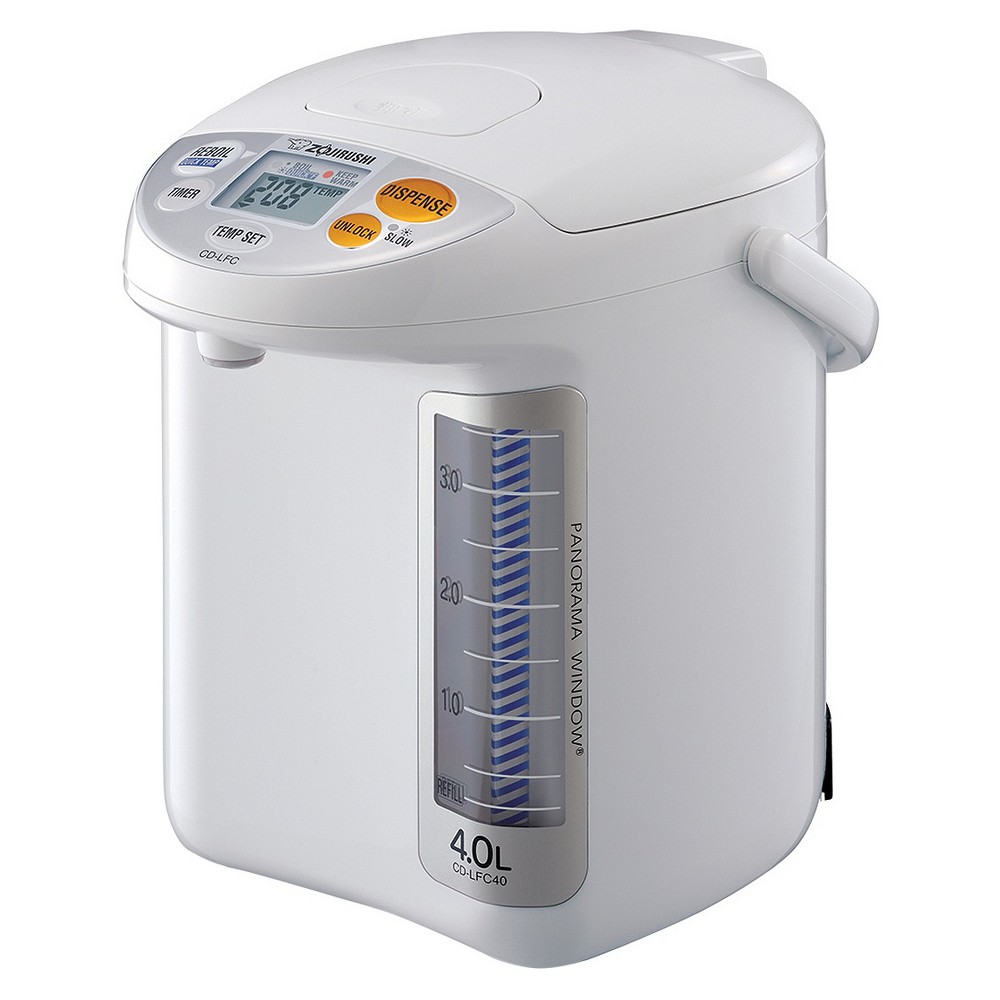 Compare Prices On Zojirushi Panorama Window Micom Water Boiler & Warmer 4 L. – White, Brown 50563028. Great Prices! Shop Now!!
Brand :
Zojirushi
Model :
White
SKU :
50563028
Color :
Brown
Shipping LxWxH : 11.6 in x 11.6 in x 12.9 in
Price :
$144.99
Check Current Price at Target!
US::Ground:0.00 USD
Check Price >>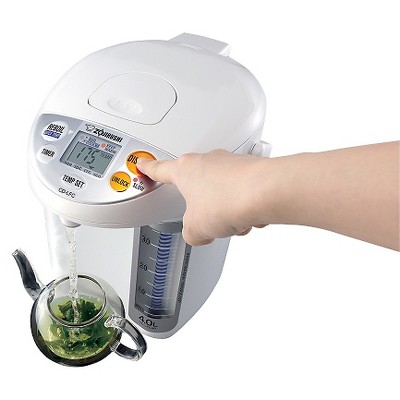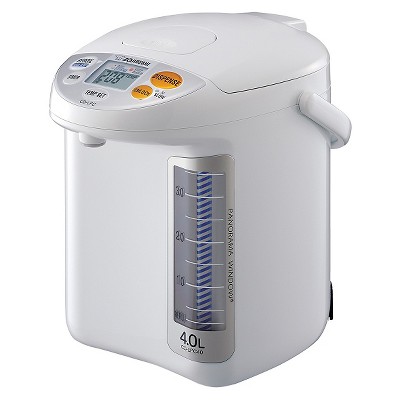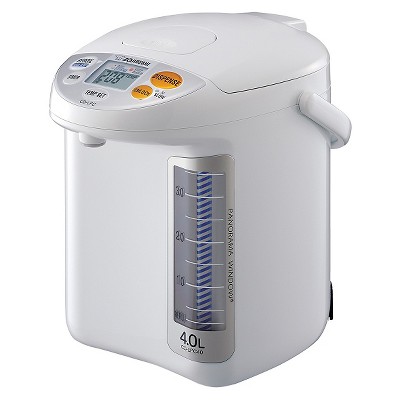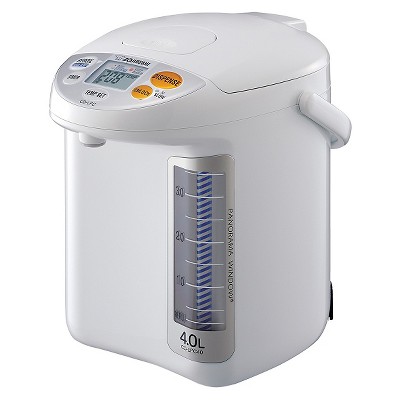 Related Posts
Electric Rice Cooker Zojirushi 15729219
Micom Water Boiler & Warmer, 135oz, Silver Grey
Zojirushi BB-HAC10WZ Home Bakery Bread Baker 10346644
Zojirushi Electric Rice Cooker 52433940
Zojirushi Electric Water Dispensers 52434436
Micom Water Boiler & Warmer, 101oz, Silver Dark
Micom Rice Cooker & Warmer, 3 cup, Stainless
Zojirushi Zutto 5 Cup Coffee Maker, Silver 10262293
Electric Rice Cooker Zojirushi 15729218
Micom Water Boiler & Warmer w/ Panoramic Window,
Product Features
Zojirushi White Panorama Window Micom Water Boiler & Warmer 4 L. – White, Brown
The Zojirushi Panorama Window Micon Water Boiler and Warmer has a micro computerized temperature control system that keeps water at the selected temperature for as long as it is plugged in. It also has a feature to reboil water that has been kept warm. The One-Touch Electric Despensing System allows you to despense water easily by pressing and holding the "Dispense" button. No more pumping required. The Cafe`Drip Dispensing Mode decreases the amount of water dispensed to 60 percent of the normal setting, making it suitable for brewing cafe` drip coffee. The stripes on the water level gauge appear thicker under water for easy checking of water level. The large wraparound Panorama Window allows you to check the water level even from an angle. The timer function helps save energy by shutting off electricity to the heater until boiling begins. Boiling will complete after the set time. The interior is nonstick coated to reduce scale build-up and makes cleaning easy. The dechlorinate feature reduces chlorine and musty odors from tap water by extendng the boiling time. A safety feature prevents accidental dispensing of water by locking the unit from dispensing unless the unlock button is pressed. Another safety feature automatically shuts off pwer to the heater in order to prevent damage from overheating. A ball withn the spout closes the opening to prevent hot water from spilling when tilted. A weight within the lid combined with the in-spout spill protection minimizes the amount of water that spills out when the product is tipped over. The magnetic power cord detaches easily from the unit. This prevents the water boiler from being pulled off a kitchen counter of shelf, preventing scalding or other accidents. Color: Brown.
Product Image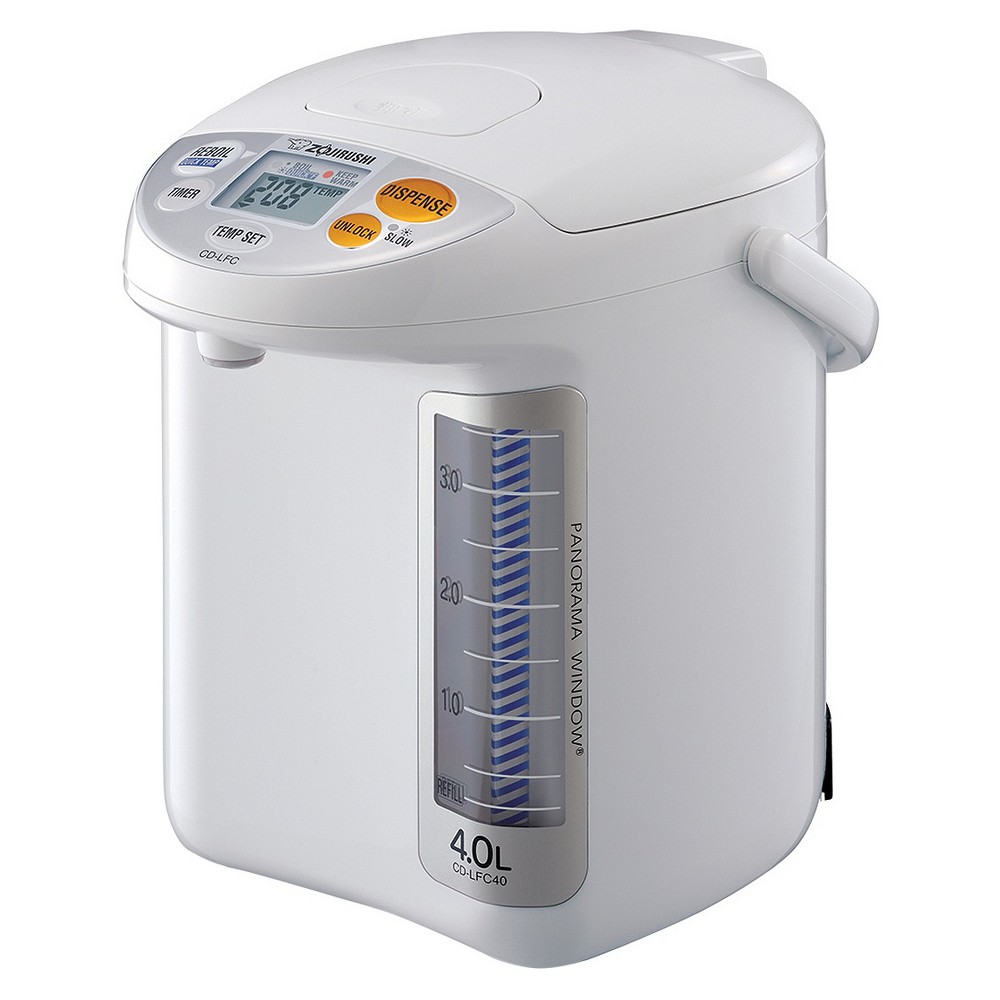 Product Name :
Zojirushi Panorama Window Micom Water Boiler & Warmer 4 L. – White, Brown
Product Group :
Kitchen Appliances
Product Sub-Group#1 :
Electric Kettles,Kitchen
Product Sub-Group#2 :
Tea Makers and Hot Pots
Product Categories :
Electric Kettle
Price :
144.99
Product Model :
Zojirushi White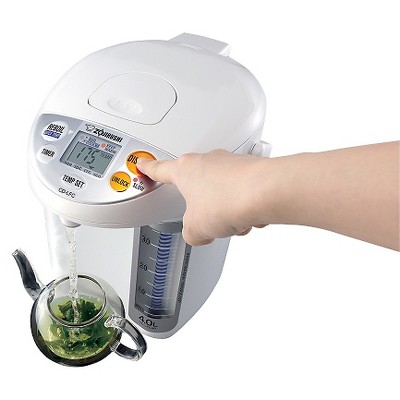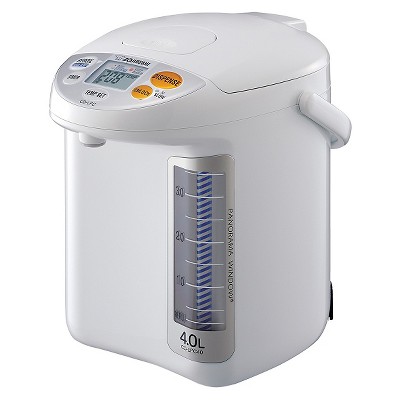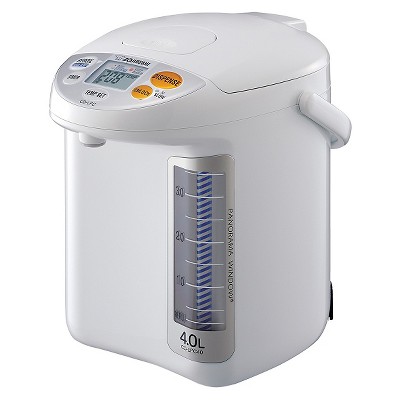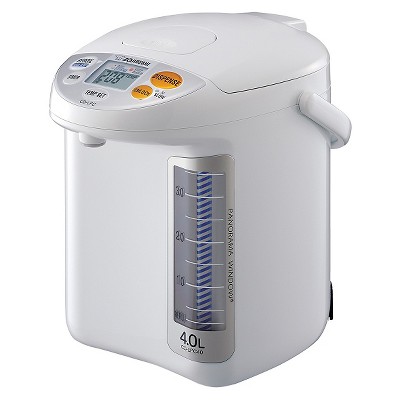 Product Information
Zojirushi Panorama Window Micom Water Boiler & Warmer 4 L. – White, Brown 50563028 50563028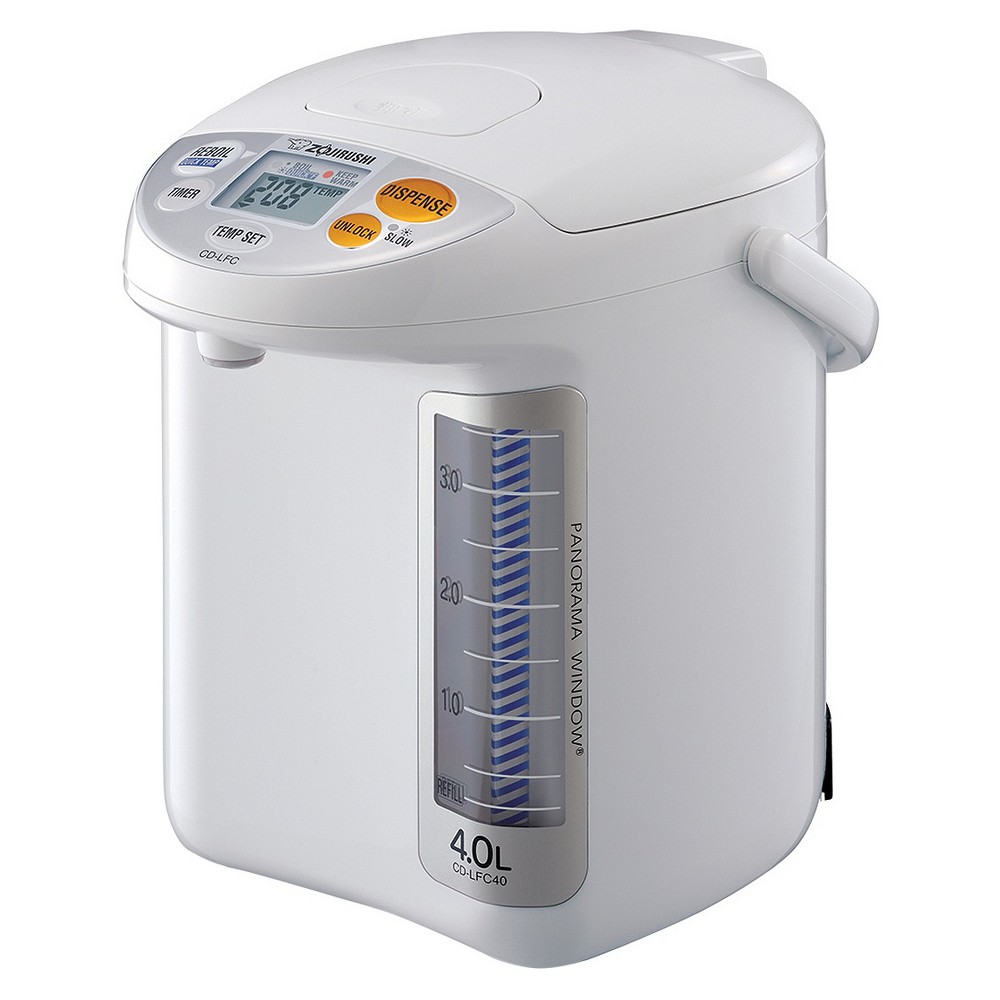 Shopping on the web is a smart way to shop when you know your product or service and want to find discount rates. Online shopping stores assist in improving the lives of men and women because it helps to reduce journey time to buy products from shops and can select a variety of products by comparing prices and features easily. Therefore, the demand for online products has increased dramatically. Now individuals start shopping online for various products, including Electric Kettle. Whether you want to find the 1st kitchenware for a new kitchen or a qualified chef who wants to enhance your kitchen equipment, we have the answer to your needs. You can decide the best value and also quality cooking equipment, like Zojirushi Panorama Window Micom Water Boiler & Warmer 4 L. – White, Brown from our store. Cooking is delicious based on many factors the time it takes to cook including knowing how to decide on the right cooking equipment to make the food taste very good. Here are some useful tips on which you should consider before buying a Tea Makers and Hot Pots. Many people have a huge kitchen for more cooking. Being a professional cocinero shouldn't stop you from food preparation alone but you should have the right tools such as Zojirushi White Panorama Window Micom Water Boiler & Warmer 4 L. – White, Brown to create good food, since the latest home appliances, right cookware, kitchen utensils, and other kitchen resources have many things that will allow you to manage your dream home, such as Zojirushi White . The most important part of your home organization is that it can be carried out various foods coming from spices to natural skin oils, rice, and pinto beans. There are several food items the application of daily. You have to make sure that you can reach these people easily as well as keep these things away and make the particular kitchenware free of contaminants. This is what kitchen items help in keeping and storing food longer. These containers help increase the organization's level in your kitchen plus help maintain food security. Commonly found in home utensil sets made from high quality, non-toxic materials. In the event you search for online kitchen cabinets, you will see that there are many choices for you to choose.
Buy Now & Find Savings Extended Zojirushi White Panorama Window Micom Water Boiler & Warmer 4 L. – White, Brown. Select the best value you need!