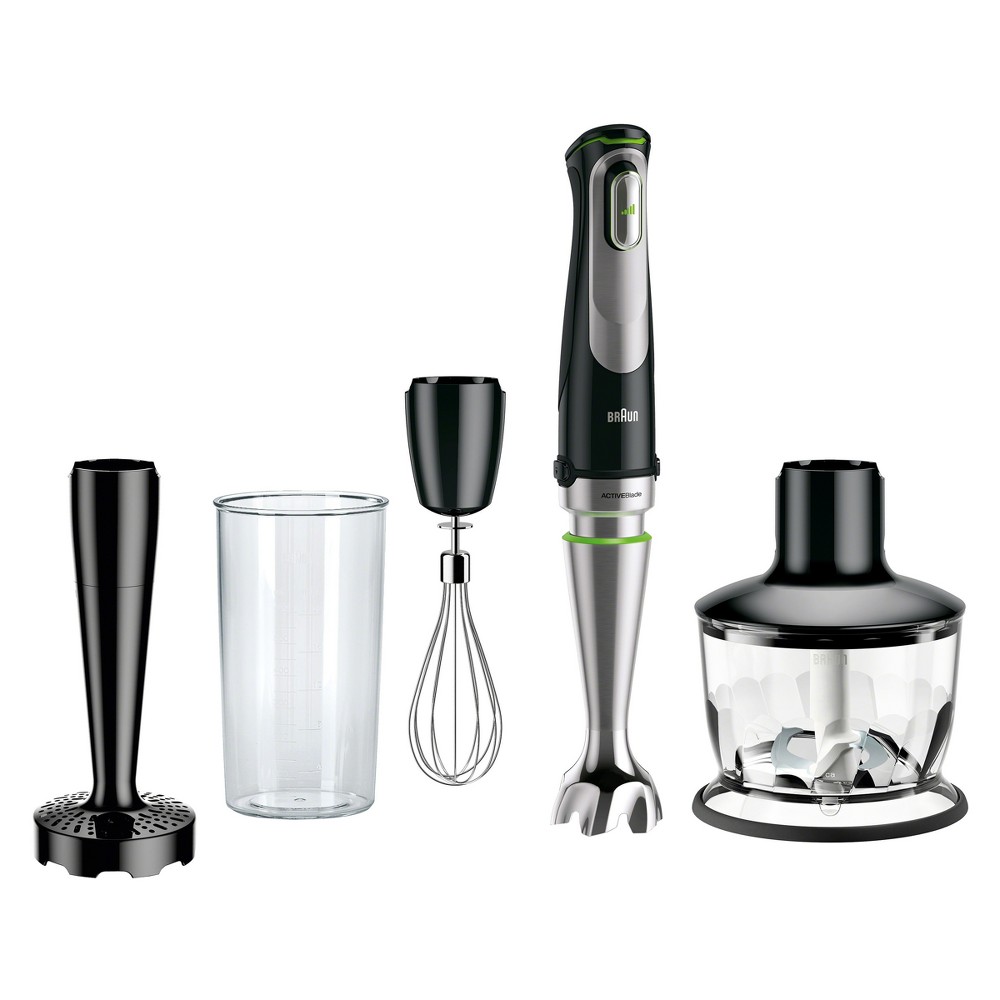 All of the product we offer Braun Multiquick 9 Handblender MQ9037, Black 52994966. Great Prices From Stores You Trust!
Brand :
Braun
Model :
MQ9037
SKU :
52994966
Color :
Black
Shipping LxWxH : 7.36 in x 10.28 in x 15.0 in
Price :
$149.99
Check Current Price at Target!
US::Ground:0.00 USD
Check Price >>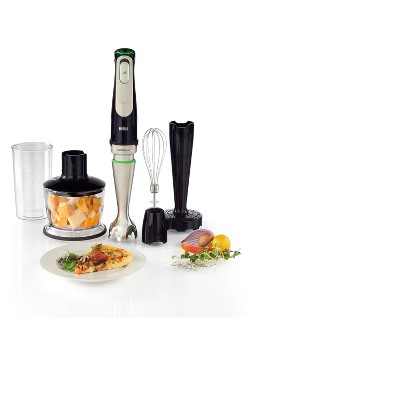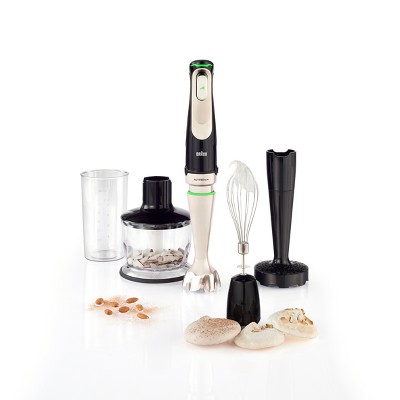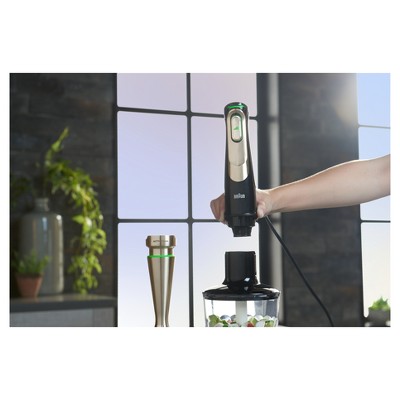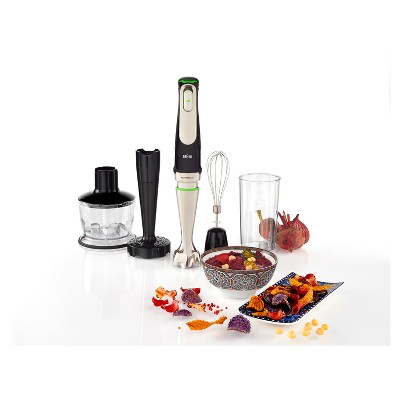 Related Posts
Braun Coffee Makers (Silver)
Braun Coffee Maker with Thermal Carafe, Silver 52904412
Braun 6 Cup Food Processor Attachment, Clear 52927842
Braun BrewSense 12-cup Drip Coffee Maker – KF6050WH
Braun 5 Cup Blender Ice Crusher Attachment, Black
Braun FreshSet 12 Cup Burr Grinder – KG7070
Braun Coffee Maker All Black 52897556
Braun Multiquick 5 Handblender MQ505, Black 52927669
Braun Blender Parts and Accessories 52927685
Braun Coffee Maker Stainless Steel & Black 52897853
Product Features
Braun MQ9037 Multiquick 9 Handblender MQ9037, Black
The revolutionary MQ9 Handblender blends ultimate power with unlimited versatility to turn the toughest ingredients into the most delicious creations. The breakthrough technology in Braunโ€™s next-generation hand blender delivers groundbreaking innovations to let you easily express your culinary vision. The worldโ€™s first ACTIVEBlade technology incorporates a flexible shaft that moves the blade up and down. The result is a 250 percent more active cutting surface to work with which results in 2 times finer blending.* This motion gives you flavorful, smooth results with no unwanted pieces while requiring up to 40 percent less effort than traditional blending shafts.** The patented POWERBell Plus features an extra milling blade to blend large pieces of food more easily. Advanced SPLASHcontrol technology prevents splashing and delivers the best blending results to keep you and your kitchen clean. Additionally, the MQ9 provides 55 percent* less suction for effortless handling and perfect control. With Braunโ€™s SmartSpeed technology, you can intuitively adjust blending power without stopping. Push gently for coarse results and apply a little more pressure for more power and finer results. Plus, the SmoothStart feature prevents jolting on startup. The hardest foods stand no chance with the 700-watt MQ9 Handblender. With multiple attachments, including a blending wand, a whisk, a masher, a 2-cup chopper, and a beaker, it is the game-changing kitchen appliance that lets you effortlessly tackle the most challenging jobs. * Compared to Braun MQ500. ** Compared to Braun hand blenders with non-ACTIVEBlade shaft. Color: Black.
Product Image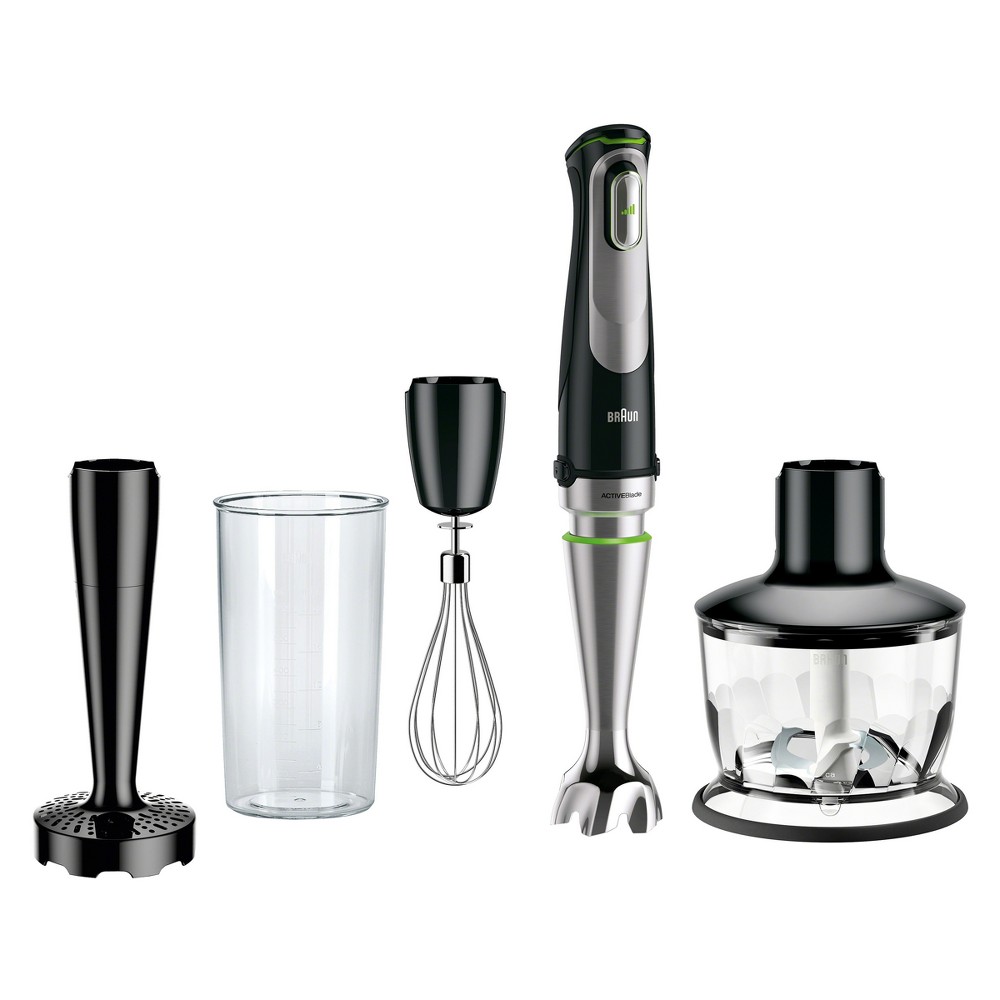 Product Name :
Braun Multiquick 9 Handblender MQ9037, Black
Product Group :
Kitchen Appliances
Product Sub-Group#1 :
Food Mixers & Blenders,Kitchen
Product Sub-Group#2 :
Kitchen Mix & Blend & Chop and Slice Appliances
Product Categories :
Hand Immersion Blender
Price :
149.99
Product Model :
Braun MQ9037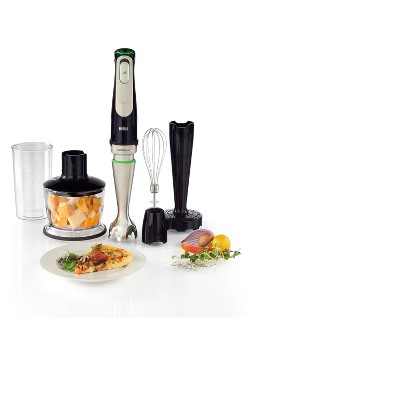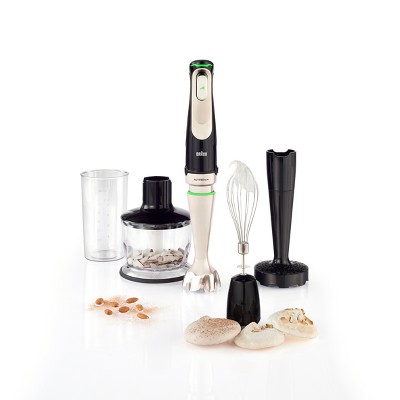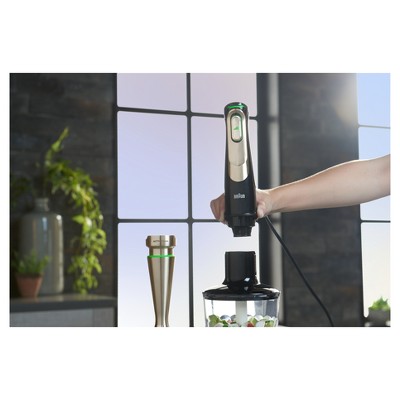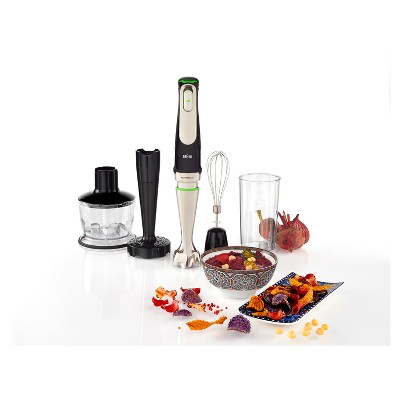 Product Information
Braun Multiquick 9 Handblender MQ9037, Black 52994966 52994966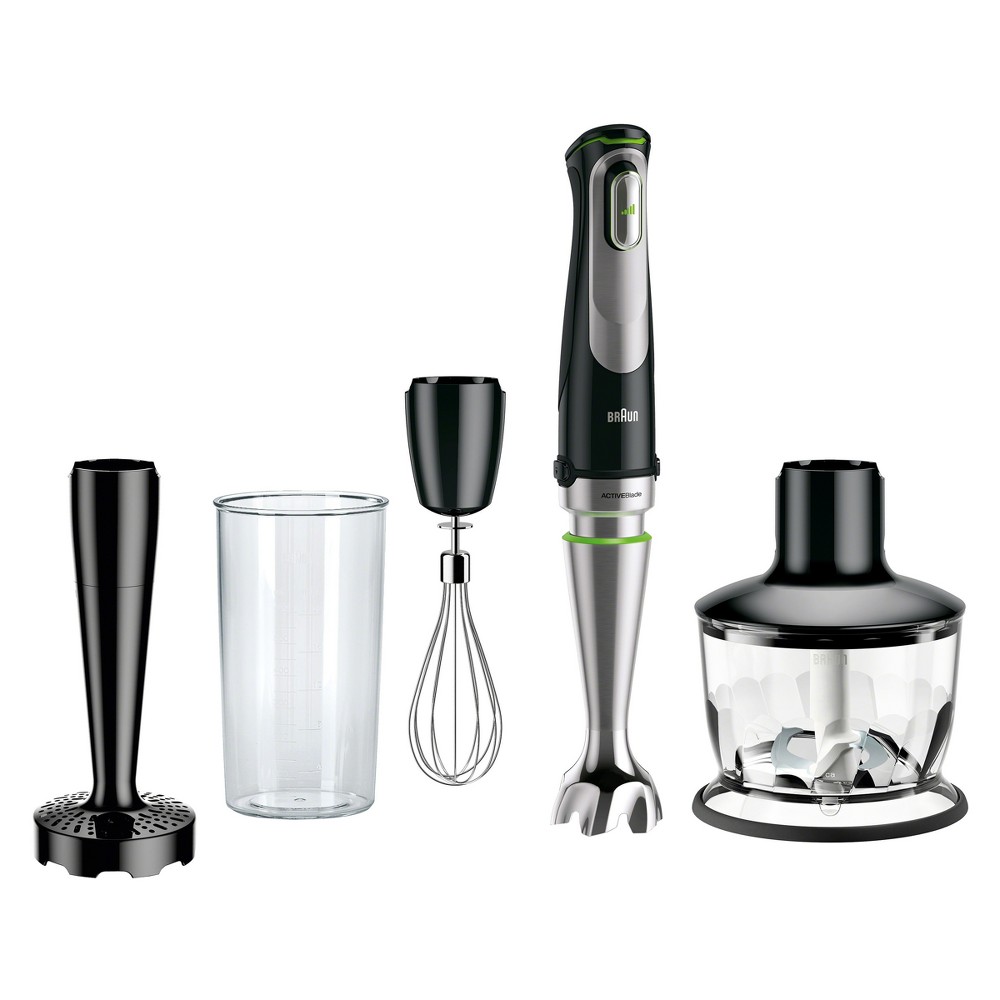 If you'd like to purchase online kitchen area equipment, you can find a various kitchenware, such as Hand Immersion Blender that exist from online stores. If you need to have a comfortable home and look beautiful in your home and want to display cooking area equipment in an orderly manner, no doubt you'll find those products from the web, which is the best place. For those who have limited space in your kitchen area and want to make your kitchen area decor unique at the same time help to organize your kitchen equipment like choosing to buy Braun Multiquick 9 Handblender MQ9037, Black, you will find a beautiful decoration procedure for your kitchen from the internet also. Using good quality kitchen area equipment is convenient along with makes cooking easy and simple. Cooking from pots and pans such as Kitchen Mix & Blend & Chop and Slice Appliances that you obtain online stores will look and also delicious, if you choose sensibly. Every kitchen provides kitchen equipment which should be organized in an appropriate manner and well suited for preparation and food preparation, including Braun MQ9037 Multiquick 9 Handblender MQ9037, Black. It is always good to choose a kitchen appliance used for cooking which has a handle heat resilient. Storing small knives and utensils in the separate drawer really helps to organize the kitchen at the same time. In addition, buying a home set and kitchen utensils will make your kitchen the perfect device to create your kitchen interesting. You must also consider the price tag, quality, and supplies. While buying kitchenware can be purchased from the internet to compare prices and high quality. If you want to buy Hand Immersion Blender on the internet, such as Braun MQ9037, you will get many benefits. You will be able to save money along with travel time. At the same time, you can compare the of various online shopping shops to get the best value for money inside kitchen appliances. When you explore various online stores on the web, you will find many brands which have the best kitchenware, which includes Braun Multiquick 9 Handblender MQ9037, Black 52994966. Kitchenware that components made from stainless steel kitchen appliances are durable and good and it can be cleaned. In addition, should you prefer a non-stick pan, you will get what you want from an online keep. Buying Braun Kitchen Mix & Blend & Chop and Slice Appliances from a web-based store makes it convenient and easy, and when you accomplish that, you'll like it. However, there are many online shopping merchants where you can buy utilised equipment but one in the great choices is here for you.
Top Brand Top Feature and Top design Braun MQ9037 Multiquick 9 Handblender MQ9037, Black. Read Reviews and Compare best Price!